European Union: new restrictive measures on Iran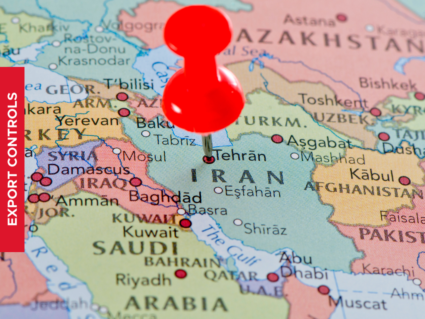 On 20 July 2023, the Council of the European Union adopted Decision (CFSP) 2023/1532 and Regulation (EU) 2023/1529 imposing restrictive measures in light of the military support by Iran of Russia's war of aggression in Ukraine.
Objectively, article 2 of Reg. (EU) 2023/1529 establishes, from 26 July 2023, a prohibition on the sale, supply, transfer or export, directly or indirectly, to any natural or legal person, entity or body in Iran, or for use in Iran, of goods and technologies, even not originating in the European Union, able to contribute to the ability of Iran to manufacture unmanned aerial vehicles, or UAVs, as listed in Annex II of the Regulation. More specifically, article 3 establishes the freezing of assets and a prohibition on making available, directly or indirectly, funds or economic resources to natural or legal persons, entities or bodies who have supported or taken part in Iranian UAV programmes, as listed in Annex III.
The new measures are in addition to the European restrictive measures against Iran in place following Regulation (EU) 267/2012 of the Council, dated 23 March 2012 including, among other measures, a prohibition on the export of arms, the freezing of assets and a ban on providing economic resources to listed parties, an embargo on dual use goods and numerous other restrictions based on the type of goods.
Read the news.
Activate ZPC Monitoring, our professional service of regulatory updates, alerts, analyzes and insights on export controls and geopolitical risk.
Contact us for more informations