US treasury targets Hamas investment portfolio with sanctions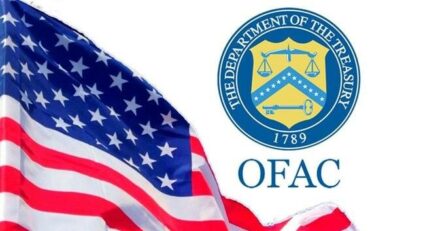 U.S. Department of the Treasury's Office of Foreign Assets Control (OFAC) designated a Hamas finance official as well as an expansive network of three Hamas financial facilitators and six companies that have generated revenue for the terrorist group through the management of an international investment portfolio.
As a result of OFAC's action, all property and interests in property of the individuals and entities named above, and of any entities that are owned, directly or indirectly 50 percent or more by it, individually, or with other blocked persons, that are in the United States or in the possession or control of U.S. persons, must be blocked and reported to OFAC. Unless authorized by a general or specific license issued by OFAC or otherwise exempt, OFAC's regulations generally prohibit all transactions by U.S. persons or within the United States (including transactions transiting the United States) that involve any property or interests in property of designated or otherwise blocked persons.
Furthermore, engaging in certain transactions with the individuals and entities designated today entails risk of secondary sanctions pursuant to E.O. 13224, as amended.
Soruce: https://home.treasury.gov/
Read the news.
Activate ZPC Monitoring, our professional service of regulatory updates, alerts, analyzes and insights on export controls and geopolitical risk.
Contact us for more informations