New sanctions against Russia: US hits elite and high technology and electronics sectors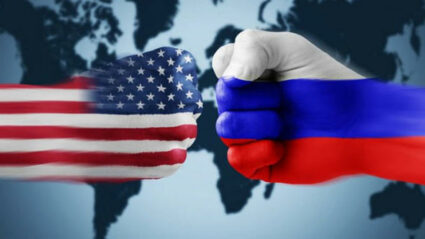 U.S. imposed a new round of sanctions against Russia targeting Kremlin-connected elites, numerous Russian high-technology entities and comanies oparating in the electronics sector. The measures were taken in tandem between the U.S. Department of the Treasury's Office of Foreign Assets Control (OFAC) and the U.S. Department of State, designating 13 individuals and 36 entities.
OFAC designated Russian elite and Investitsionnaya Kompaniya MMK-FINANS (MMK-FINANS) and MMK Metalurji Sanayi Ticaret Ve Liman Isletmeciligi Anonim Sirketi (MMK Metalurji), two subsidiaries of MMK, and Joint Stock Company Promising Industrial and Infrastructure Technologies (JSC PPIT).
The Department of State designated oligarchs and Russina individuals and imposed visa restrictions on 893 Russian Federation officials. The Department of State also designated the largest transportation leasing company in Russia and 24 Russian entities oparating in defense, high-technology and electronics sector.
Read the news.
Activate ZPC Monitoring, our professional service of regulatory updates, alerts, analyzes and insights on export controls and geopolitical risk.
Contact us for more informations